Sick of Your Websites & Funnels Failing to Convert? Discover the Mobile-First Revolution!
The First Ever High Converting
A.I. Driven
FAST
Mobile-First Pages 
That You Can Build In Minutes!
Convert Leads Faster & More Efficiently! - No Technical Skills Required -
Mobile-First Approach: No need for desktop pages or funnels anymore!
Quick and Easy Setup: No complicated coding or design skills needed.
High Conversion Rates: For a whole lot more business and income for you.
Fast Results: Set up your pages quickly & see quick results in terms of loading, leads and conversions.
Positive ROI's: Ads works harder for you with higher conversions.
Increased Opt-In Rates: Triple your opt-in rates, building a bigger audience for your business.
SIGN UP & EARN CRAZY COMMMISSIONS
Your Clients Are Going To Love This!
One-Time Investment  No Monthly Fees
- Convert 1 Out Of 2 Leads -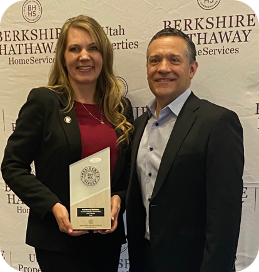 Discover the
Secret to 6-Figures/Year
:
I BUY LEADS!
"I have a Conversion System That Converts 1 out of 2 leads, and a positive ROI, which practically allows me to send UNLIMITED TRAFFIC to my Mobile Pages..."
Meet Danny and Kimberly de Vries
The dynamic duo and the driving force behind KlickTree.
Renowned as 'The Power Couple' in the industry, they have sold over 20,000 products and generated 7-figure revenues over the past decade, underlining their prowess in developing, marketing, and selling Software-as-a-Service (SaaS) products, alongside successful real estate ventures.
Kimberly, one of the top 6% highest performing real estate agents nationwide, has notably reached the prestigious President's Circle within Berkshire Hathaway HomeServices Utah Properties.
Danny, an accomplished author of '#GOLDEN FOLLOWER$ - TURNING INFLUENCE TO GOLD' Book, shares his invaluable insights into monetizing influence. As the creator of KlickXSuite, a comprehensive suite of software designed to aid influencers in monetizing their followers, he's successfully landed multiple accolades, including "bestseller" and "product of the day" titles on popular platforms like JVZoo and WarriorPlus.
Celebrated as high-performance leaders in the 'JVZoo Superheroes' book and on the JVZoo platform, their accomplishments in the field are nothing short of extraordinary. But it's not all business for this power couple – they also lead an energetic family life, raising seven children together.
Join the thousands of successful entrepreneurs who have benefitted from the de Vries' expertise. Let the innovative solutions from KlickTree revolutionize your online presence and accelerate your journey to success.
Difference Between Desktop vs. Mobile First
Mobile Pages Built For Mobile Navigation
Large Screen

Mouse Navigation

Landscape View

Built For Navigation

Wired connection
Small Screen

Finger Navigation

Portrait View

Built For Communication

Mobile connection
60%+ Of Traffic Comes From Mobile Devices
You Can't Afford To Stay On Outdated Websites & Funnels
In an increasingly connected world, the significance of mobile-first business strategies cannot be overstated. As of Q1, 2023, a staggering 60.89% of website traffic was sourced from mobile devices. This reflects an essential shift in user behavior, and it's not just about browsing; an incredible 92.3% of internet users are now accessing the internet primarily via their mobile phones.
Currently, there are approximately 4.32 billion active mobile internet users worldwide, a figure that's only set to grow. With the impending rise of 5G technology, expected to support over 1 billion connections by 2025, the speed and accessibility of mobile internet use will reach unprecedented levels.
This mobile revolution brings forth a golden opportunity for business owners. 
With KlickTree's mobile-first pages, you can effortlessly tap into this massive and ever-growing market. Our platform enables you to optimize your online presence for the mobile-centric world, effectively reaching billions of potential customers at their fingertips.
It's more than just adapting; it's about leading in this new digital landscape. With KlickTree, you're not just keeping pace with the change; you're spearheading it.
Introducing KlickTree - Mobile-First Pages
A.I. Driven Mobile First Pages That Convert Leads Into Sales!
We have developed an innovative solution called KlickTree, a tool designed to turn your online traffic into loyal, recurring customers by creating FAST high-converting mobile lead pages.
KlickTree brings the future to your present, making traditional desktop websites and funnels obsolete. It prioritizes a mobile-first approach, given that over 60% of your prospects now interact with businesses on their mobile devices.
Harnessing the Power of AI with ChatGPT, KlickTree empowers you to build conversion-optimized pages within minutes, leading to quicker conversions and positive ROI on your ad spend. The tool boasts an impressive conversion rate, turning 1 out of 2 leads into clients.
Every body needs a mobile-first page for better lead conversion, opt-in and communication
As more and more people use their phones to browse the internet, KlickTree ensures your business is ready to meet them where they are. No need for desktop pages or funnels anymore!
With the power of AI and ChatGPT, you can set up high-converting pages within minutes, even if you're not tech-savvy. No complicated coding or design skills needed.
KlickTree's optimized pages can convert 1 out of every 2 leads into clients. That's potential for a whole lot more business and income for you.
KlickTree helps ensure that every dollar you spend on ads works harder for you, leading to a positive return on investment.
With KlickTree, you'll never run out of traffic, ensuring a steady stream of potential customers
ACCERERATED BUSINESS GROWTH
With features like referral marketing, KlickTree helps your business grow faster.
KlickTree's optimized pages can help triple your opt-in rates, building a bigger audience for your business.
KlickTree lets you jump ahead of your competition, grabbing your share of the market before they do.
NO NEED FOR A PRODUCT OR LIST
KlickTree works even if you don't have your own products, have any followers, or an email list. You can easily promote affiliate products and grow your opt-ins with lead converting blocks.
With KlickTree, you're more likely to have your emails land in your prospects' inboxes as they will already have your contact details in their phone.
Your prospects will know when you're calling, increasing the chances they'll pick up as they will already have your contact details in their phone.
Created In Minutes With 3 Easy Steps
No Need For A Lap- or Desktop
PAGE SETTINGS
Setup Your Page Parameter For Best Design, Branding, SEO & Advanced Page Management
ADD BLOCKS
Select Your Blocks For Optimal Conversion And Use The Toggle Switch To Turn Blocks ON/OFF
FINISH
Experience All The Benefits Of Mobile-First High Converting Pages
Profit From A Quick Affiliate Promotion
Create Product Review Pages in Minutes! 
Monetize and convert your social media followers by creating an affiliate product review page in minutes for some extra income or building out your email list!
Or (Re-)Sell A Products For Extra Cash
Create Sales Pages in Minutes! 
Create SPECIAL OFFERS quickly to promote your book, course, digital or physical products and open the flood gates to more profits
Build Your Page With REAL-TIME Preview
Add & Move Blocks Around To Find The Perfect Balance
Quickly add, edit, toggle on/off, delete or remove blocks to build your high converting mobile-first page.
Better Inboxing & Caller Identification
Get Your Emails Read and Calls Answered!
With ONE CLICK of a button your leads will have your contact details in their phone, improving email inboxing and caller identifications, so you can better convert your leads than ever before
Welcome Visitors & Direct Them
With A White Glove Congierge Service
As a congierge at a hotel greeting guests and directing them to where they need to go, you will do the same on your mobile-first page.
Leverage the power of video to welcome and direct your visitors and drive them to the button they need to push next! 
KlickTree Conversation Starters
Get Your Emails Read and Calls Answered!
With ONE CLICK of a button your leads will have your contact details in their phone, improving email inboxing and caller identifications, so you can better convert your leads than ever before!
Optimized for small phone screens.
KlickTree Delivers Higher Opt-In Rates
Get Your Emails Read and Calls Answered!
Get your leads to leave their contact information with ONE CLICK of a button.
Mobile-First Pages Leverages All Aspects Of The Mobile Phone!
Make it easy for your prospect to call you to get all their questions answered for the buying decision
Make It Easy For Your Leads To Share Your Page
Let Them Share Your Awesomeness With Friends, Family, Co-Workers
Make it easy for your prospect to share your awesome products, services, information and education with one finger push.
Get your leads comfortable with your service level and choose you above anyone else!
No more language barrier! You can market your products and services in any major language!
In 15 Different Languages
All These KlickTree Blocks Are Available
For Professional Looking Mobile-First Pages
And Be Amazed Of The Power Of Mobile-First Pages
Why Your Websites DOES
NOT
CONVERT
Websites Are Built For BRANDING!
Objective:

Branding

Menus

Sections

Long Form

Large Real Estate (Uncontrolled)

Influences
Objective:

Conversion

Buttons

Blocks

Short Form

Small Real Estate (Controlled)

Directs
Why Mobile-First Page Convert BETTER!
Mobile-First Pages Are Built For CONVERSION
Know Your Visitor Date To Anticipate Actions
Mobile-First Pages Are Built For CONVERSION
With knowledge about your customer behavior, you can make your next move towards even better conversions!
Build Your Pages With AI Power
Headline, Descriptions, Content, Outlines, Testimonials & Bio's
Choose the type of content you want to add to your page based on a couple keyword specific to your market, niche and product or service and hit GENERATE to put AI powered by ChatGPT4 to do the work for you!
Once you're done creating your content, simply add UNIQUE Images to your page using KlickTree's AI Image Creator. Have AI create multiple variant and you choose your favorite to add to your page.
Page Headlines

Page Description

Page Outlines

Page Content/Video

Testimonials

Social Media Bios
Mobile-First Pages For Any Market & Niche
KlickTree Pages Will Convert For You Too!
Real Estate Professionals
/ Consultants
Book Authors
/ Product 
Creators
Services
/ Utilities /
Local Business
Trainers 
/ Course 
Creators
Choose One Of Our Done For You Templates
Pick, Change & Publish With D4Y Templates 
Organize Multiple Pages in PROJECTS
Organize Pages Per Clients or Per Funnel 
With  KlickTree PROJECTS  you can organize your Mobile-first Pages. Create a funnel for your products or service and link your Mobile-first funnel pages to your funnel project.
Create KlickTree Mobile-first pages for clients and organize the pages with your client's project name.
Selling your own or affilitate products? No problem, organize your promotions in separate projects
KlickTree Integrates With Your Favorite Tools!
Connect Any Of These Tools To Automate Anything 
You'd Like
FROM DESK OF 
The Power Couple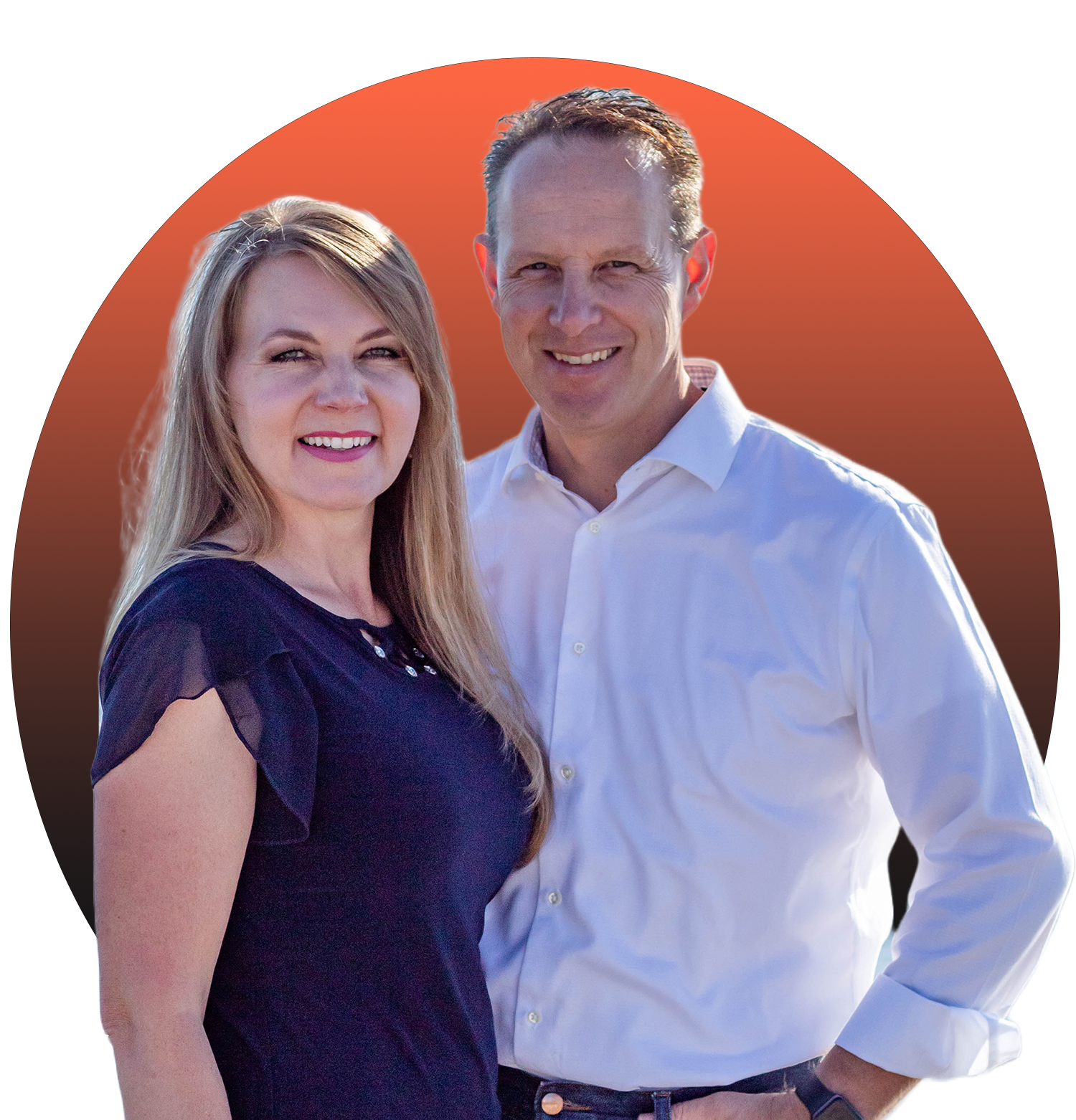 Kimberly de Vries
Super Affiliate, TOP Seller, Int'l Speaker, Presenter, Webinar & Real Estate Specialist
Danny de Vries
7 Figure Copywriter, Author of The GOLDENFOLLOWER$ Book, Designer, Funnel Builder & Product Creator
In Cooporation With
Tendrilx Solutions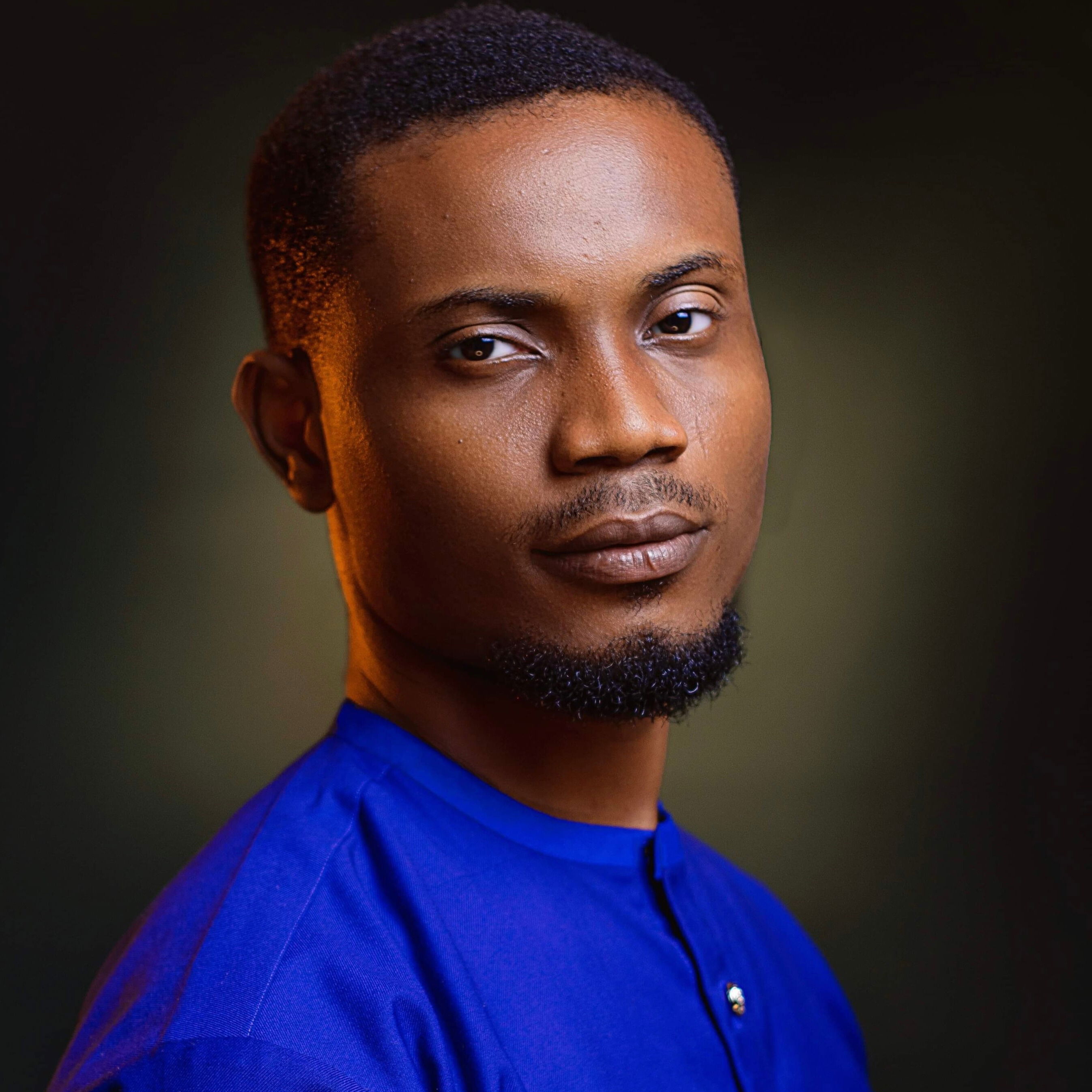 Kenoye Kitoye 
CEO, Digital Marketer, 
Product Creator
UNSOLICITED ENDORSEMENTS
From Others!
You Will Be Treated RIGHT!
Prelaunch Webinar June 14th @ 10 EST 
Launching On June 14th @ 11 EST
1,000's Of Satisfied Customers
Double Digit EPC's & High Conversions
You Can't Go Wrong With Promoting KlickTree!
With More Prizes To Come During The Launch.
Earn 50% Commission Over FULL FUNNEL During This Launch*
*Affiliate Promotion Terms & Conditions Apply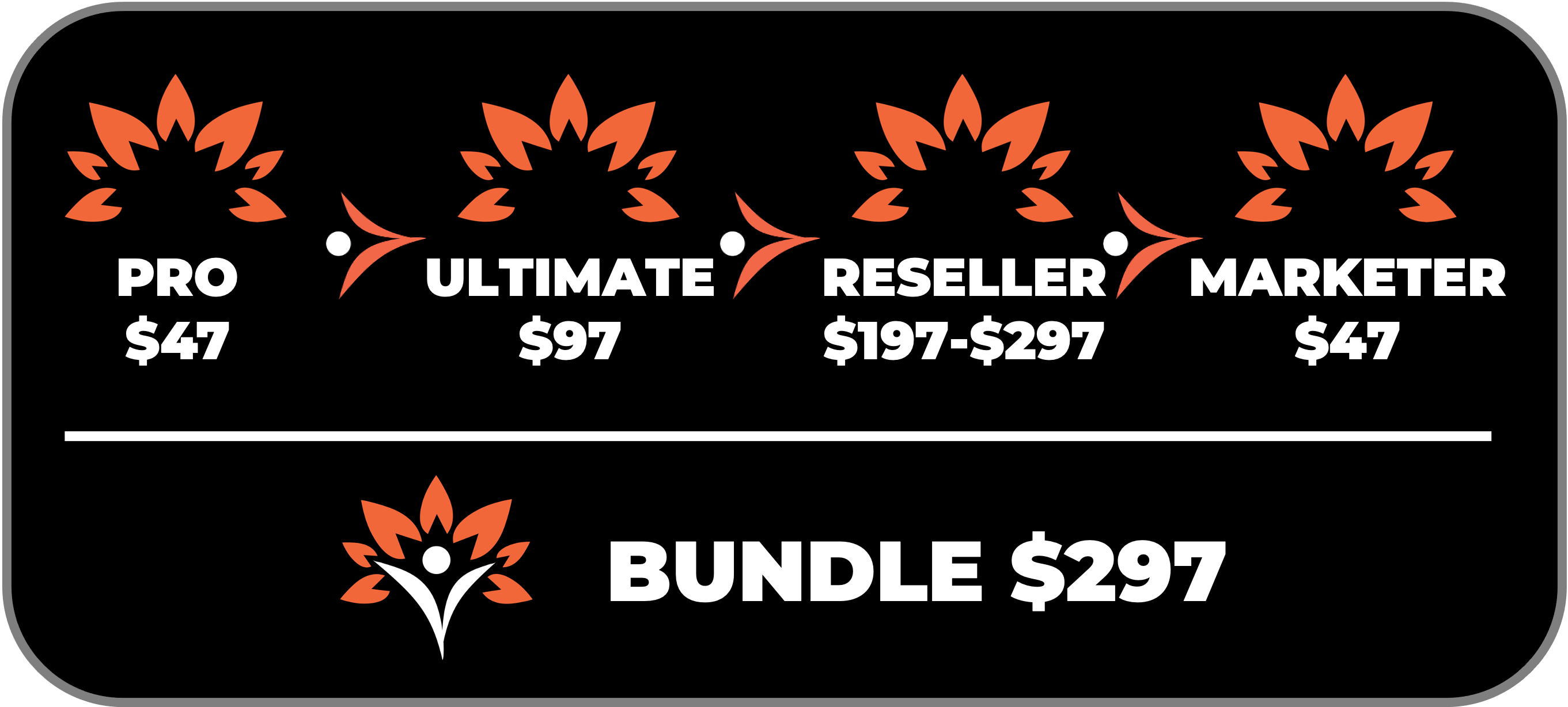 Read carefully before joining this program.
If approved as an affiliate to promote these products, you agree to the following terms. If you violate any of the following, you will be terminated instantly from the program and agree that any commissions will be forfeited without recourse and may be banned from our future launches:
1) All email contacts MUST be your OWN opt in email list. You cannot buy solo ads, use safe lists, purchase lists from other vendors, use spam or anything similar.
2) You may not give cash rebates of any kind as it may increase refund rates.
3) You may not encourage or ask for or show a person how to refund their purchase from another affiliate in order for them to purchase the same product through you.
4) You may not create social media pages with the product name or brand name to avoid confusion and prevent abuse. Anyone found using "brand name" "website name" or "product images" on their social media platforms to promote the product without permission will be banned immediately!
5) You may not use "negative" campaigns such as "Product name / author name scam" or any other method to attract controversial click thru rates that an ordinary person would deem to portray a negative view of the product. Do not use offensive or negative domain names.
6) You may not use misleading claims, inaccurate information or false testimonials (or anything that does not comply with FTC guidelines).
7) You may not use gray-hat/black-hat marketing practices to drive sales or for any other reason.
8) You may not purchase this product and then offer it in any type of "membership" site where multiple people have access to this product for any kind of fee.
9) You may not purchase from your own affiliate link. Any 'self' purchase commission may be nullified or held back.
NOTE: These terms may change at any time without notice. (Please check back here regularly).
Affiliate payments will be set according to the platform rules.
You are encouraged not to use "raw" affiliate links. Utilize redirect links in emails and website campaigns instead of the direct affiliate link you will receive. This increases conversions for both of us.
We run a legitimate business, which means that we always correctly illustrate and represent our products and their features and benefits to the customer. Please make sure you do the same.
Accepting teams of 2 for the main contest. The teams must be communicated to a member of the launch team before the launch day. All other contests are individual sales only. Contests include only completed sales during this period. Make Sure You Opt In to Qualify for the JV Contest and Prizes, as well as Leaderboard Updates. The overall commission you made at the end of the JV Contest must be equal to or more than the JV Contest prizes you win. If not, you'll be paid the prize money of the level you have surpassed. Final decisions about the prizes will be made by the Launch Team. 
We want our JV partners and affiliate to make the most money, the rules mentioned above are to protect us from someone trying to game the contest or otherwise.​
​
Facebook Disclaimer: In no way is Facebook™ affiliated. Once you leave Facebook or their partner networks you are no longer a part of their terms of service. We keep a very high code of conduct and make sure everything is presented in the best and safest way possible for our viewers
WE MAKE EVERY ATTEMPT TO CLEARLY STATE AND SHOW ALL PROOF. WE DO NOT SELL YOUR EMAIL OR ANY INFORMATION. CAN SPAM COMPLIANT. IF YOU HAVE ANY QUESTIONS PLEASE FEEL FREE TO USE THE CONTACT US - LINK ABOVE THIS TEXT. ALL TRADEMARKS AND LOGOS ARE THE PROPERTY OF THEIR RESPECTIVE OWNERS. THIS SITE AND THE PRODUCTS AND SERVICES OFFERED ON THIS SITE ARE NOT ASSOCIATED, AFFILIATED, ENDORSED, OR SPONSORED BY ANY BUSINESS LISTED ON THIS PAGE NOR HAVE THEY BEEN REVIEWED TESTED OR CERTIFIED BY ANY OTHER COMPANY LISTED ON THIS PAGE. THE RESULTS SHOWN ARE NOT TYPICAL AND RESULTS WILL VARY BASED ON YOUR MARKET, YOUR EFFORTS, COMPETITION AND MANY OTHER FACTORS OUTSIDE OF OUR CONTROL.
Affiliate Promotion Terms & Conditions!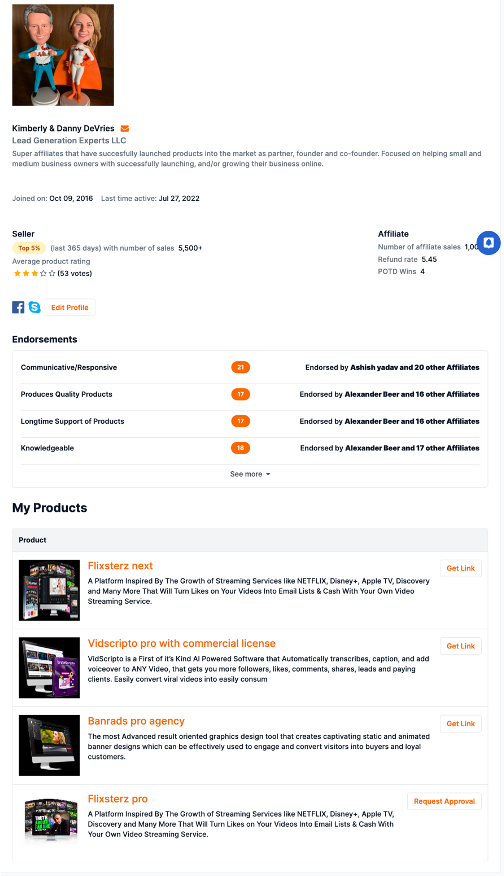 "I'm getting results from it. People are now emailing me when they get home. "It was nice to meet you!" ...And I didn't even give my email. They've already got it! Because it's in their phone now!'
Craig McIntosh
Digital Course Creator
KlickX.Club Inner Circle Member